GREEN BALANCE BOUTIQUE
From March 2021 Green Balance Boutique is located in our hotel under the management of Wiebe Veenstra. Green Balance Boutique is not just a commun sport center, but an attractive exclusive gym with personal and result-oriented guidance.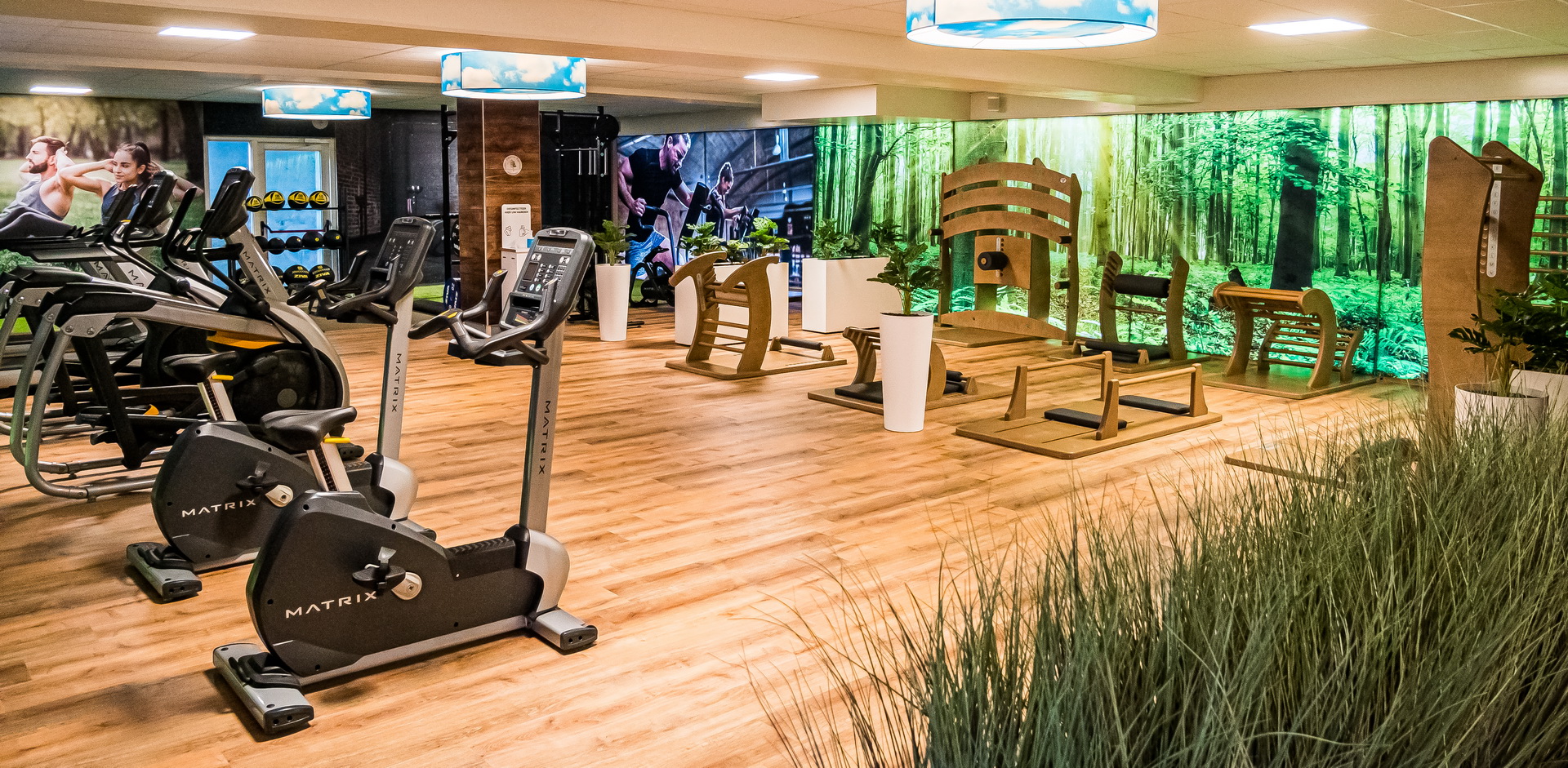 GREEN BALANCE BOUTIQUE
As a guest of our hotel you can reserve a day pass for only € 12,50. You can use all equipment and if you excercise already elsewhere via EGYM you can also use the EGYM equipment. 
If you want to train completely tailored to your needs, book a personal trainer.
A special program can be made for groups. Consider, for example, an outdoor booth camp, good fun as a team building activity next to your meeting.
More information about the sport center can be found at www.greenbalanceboutique.nl
Would you like to make a reservation or you need a quotation, mail to sales@hotelslenaken.com or fill in the reservation request below.
This site has been designed by Compres Media System Maastricht, photography (mainly) © Jeroen Kaasenbrood. Copyright Hotel Slenaken.