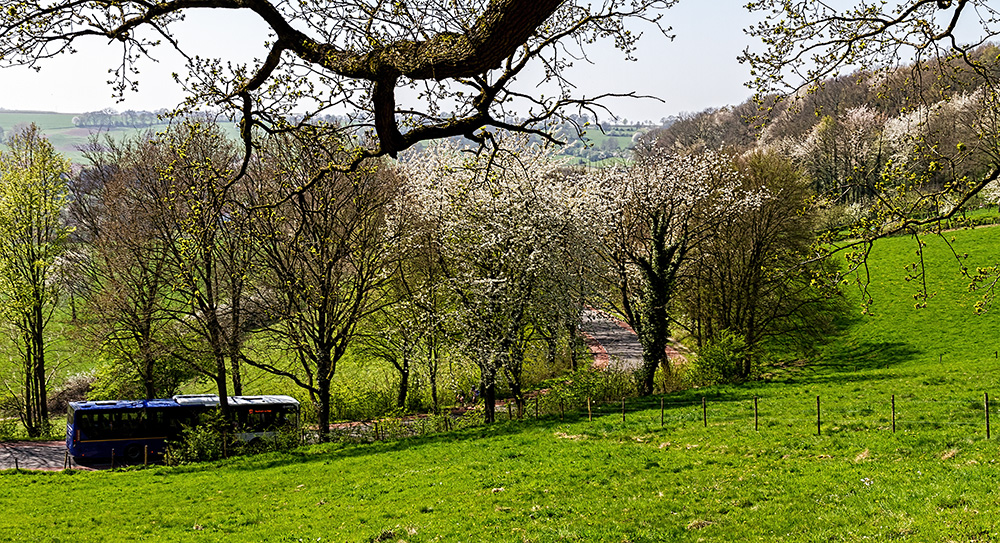 PUBLIC TRANSPORT
From Maastricht Central Station you can take line 57 directly to Hotel Slenaken. Our hotel has its own bus stop outside the door. This makes the hotel easy to reach by public transport.
For the exact travel times consult the Arriva timetable. 

BIKE RENTAL
The Limburg landscape is perfect for exploring by bicycle. We work together with Jef Abels Bikes. If you want to rent bicycles, you can easily reserve them via their site, https://jefabelsbikes.fietsreserveren.nl/. Choose from the regular electric bike, e-mountain bike or e-racing bike. Click on the desired number of bicycles and indicate for how long you want the bicycle. The bicycles can be delivered to the hotel for a small surcharge. They will be ready for you the next day from 9am and you can use them until 6pm. If you rent for several days, you can safely store the bicycle in our locked bicycle shed.burg landscape is perfect for exploring by bike. If you want to rent bicycles, you can only arrange this on arrival. The bikes will be ready for you the next day from 9 am and you can use until 6 pm. If you rent several days you can safely park the bicycle in our locked bicycle shed.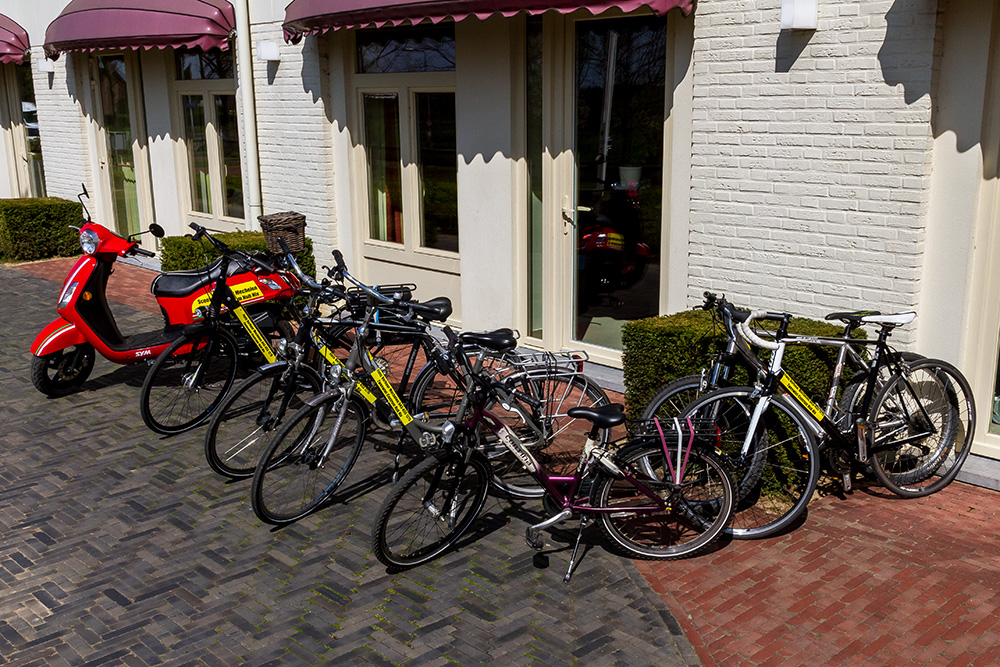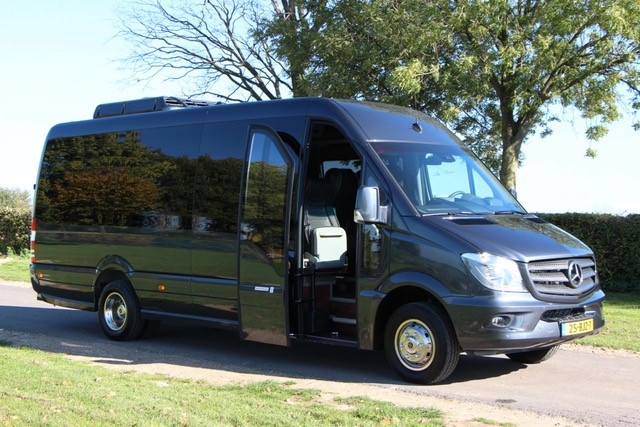 Taxi
Guests of Hotel Slenaken receive a discount on the taxi service by Taxi Quaaden. With taxi Quaaden you are quickly to and from all airports in Europe. They pick you up, at the door or at the airport. They also take care of your luggage.
Call directly to 0031 (0)43 8505737
FREE PARKING 
Hotel Slenaken has two spacious parking spaces. As a visitor to Hotel Slenaken you can park for free. 
The left parking lot (Maryplein) has 75 parking spaces for cars, including two reserved places for disabled people, these are situated close to the entrance.
The right parking space is for parking buses and touring cars. Here you can easily park buses. At larger events, it is also used for parking cars. The maximum capacity is 75 cars.
We also have a safe parking space available for your motorcycle. In connection with safety, we will gladly tell you on arrival where you can find these parking places.
For bicycles, the hotel has an enclosed covered bicycle storage. This is also equipped with a workshop and various electro-connections for your e-bike.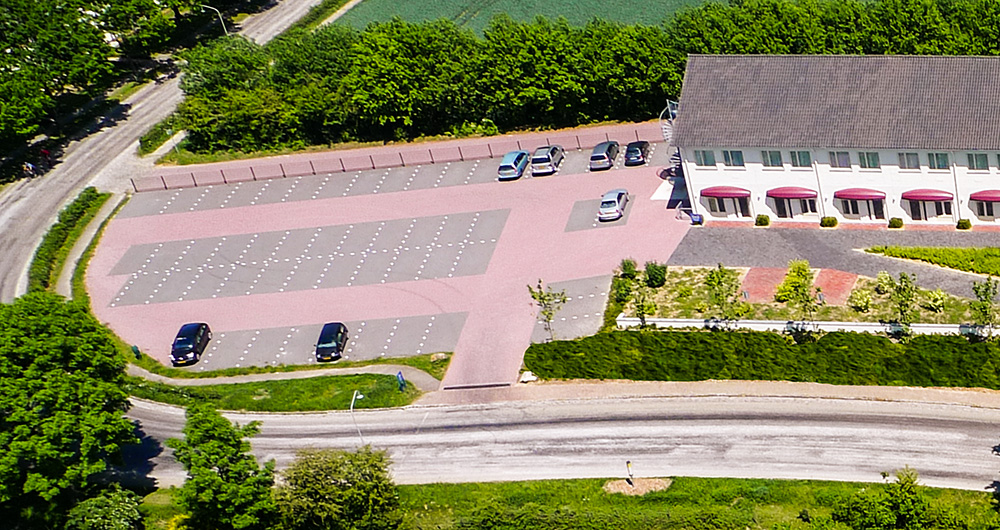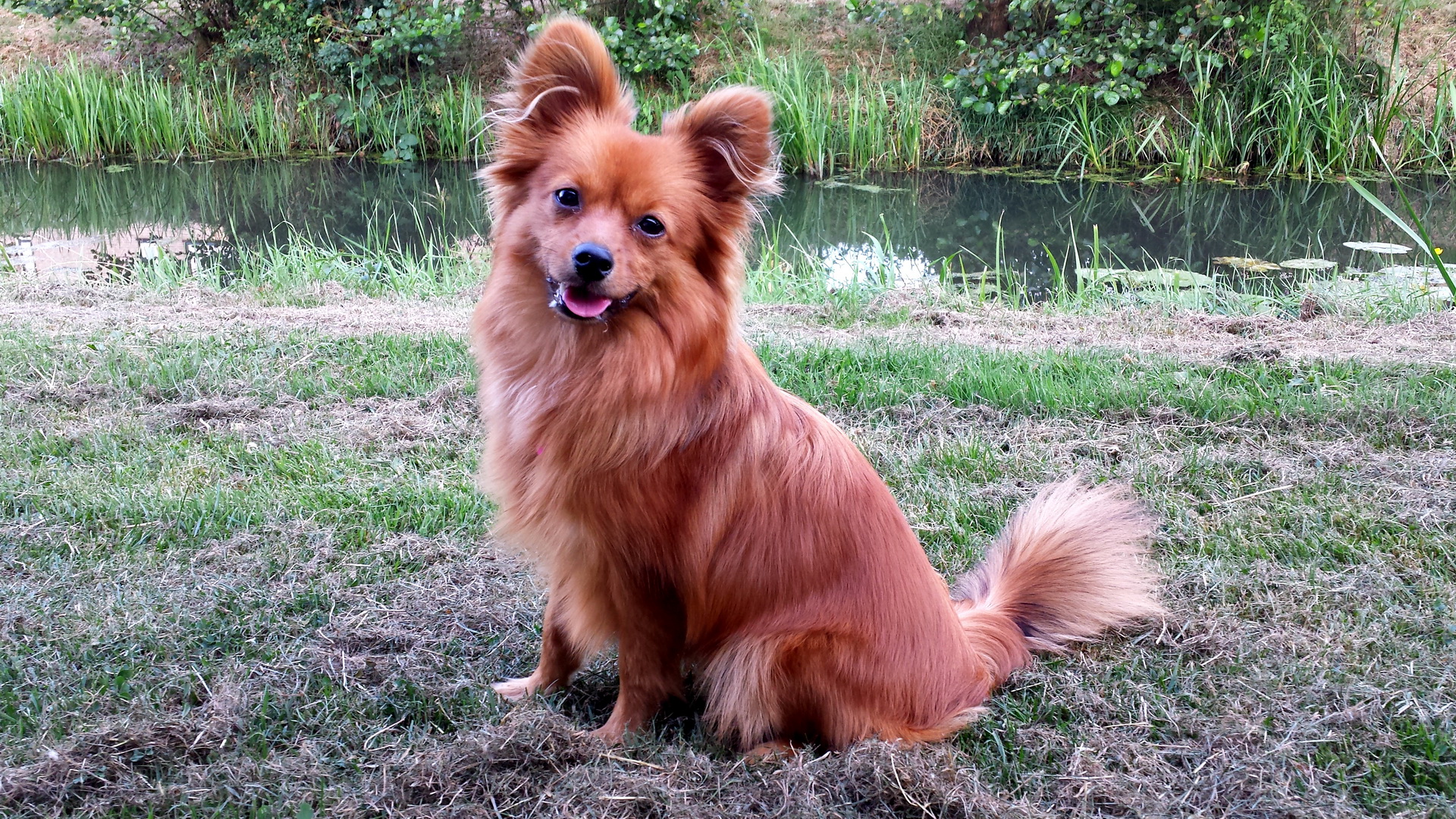 PETS
Pets are allowed in our hotel, but they are not allowed in the restaurant or the breakfast room.
The surcharge for this is € 12.50 p.h.p.n.
Please indicate this clearly when making the reservation.
DISABLED PEOPLE
Dear Guest,
From experience we know that it is very important for disabled people to get comprehensive information about the facilities for disabled people.
Below we take you through the hotel point by point.
We believe that we have answered a lot of questions that may be of interest to you.
If you have any questions regarding this information, please contact us.
We like to help you!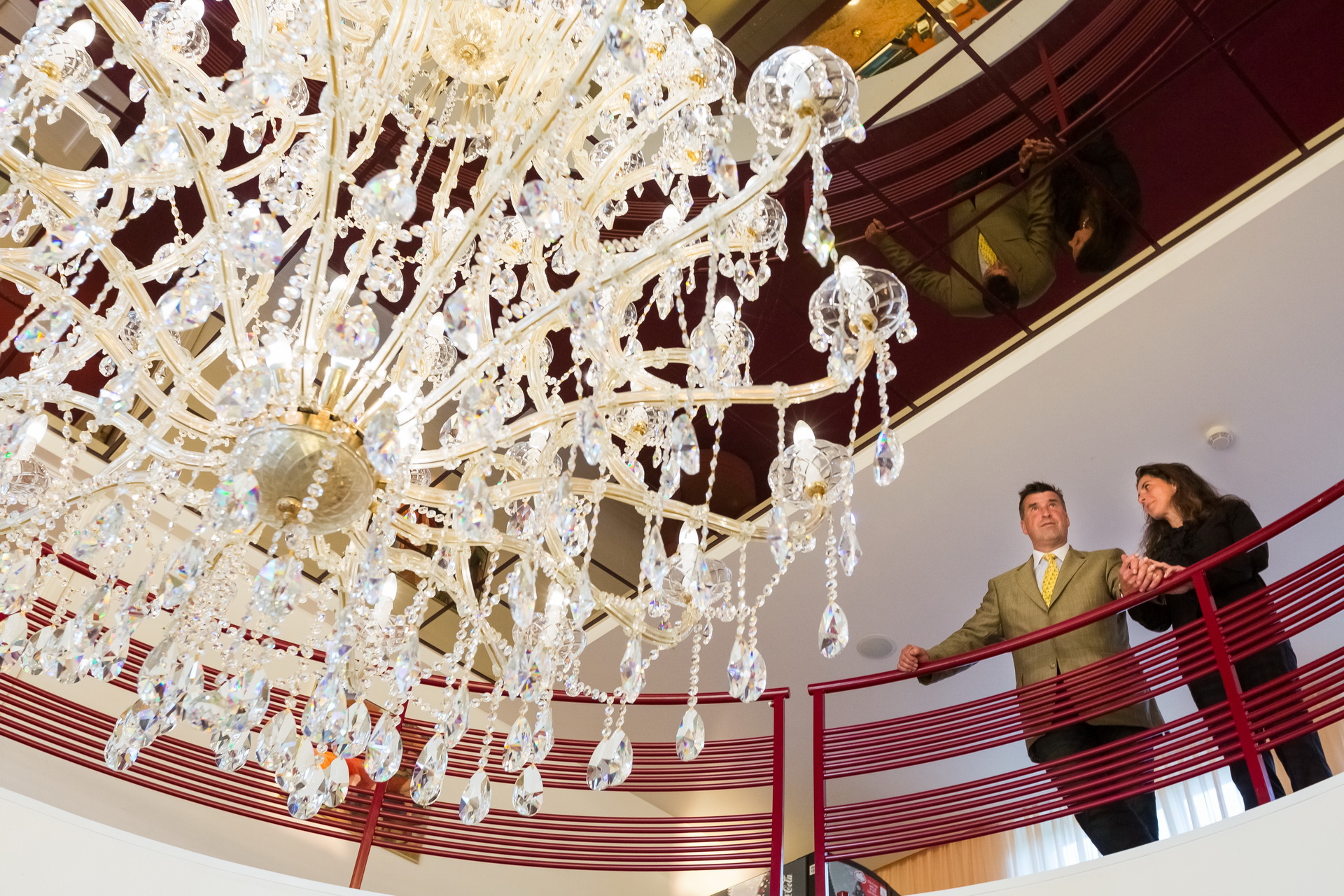 1. Entrance to the general car park (Maryplein).
2. Two separate parking spaces, specially reserved for disabled people.
3. With your car you can drive to the reception via the ring road. This is to make
loading and unloading of any luggage as easy as possible. We are happy to assist
you here. Possibly, if desired, we park your car at the designated parking place.
4. From the entrance you can, via a small slope, to the panorama terrace to enjoy the beautiful view and possibly take a drink or snack.
There are no stairs on the terrace.
5. The ground floor entrance to our reception hall.
6. Image of the slope.
7. The entrance doors are fully automatic. The passage width is 150 cm.
8. The left side of the reception desk is lowered, so you can also check in with a wheelchair. Height 72 cm.
9. Via the reception hall you can go through our restaurant to the back hall.
10. Here is a public disabled toilet.
11. The entrance door of the toilet has a door width of 90 cm.
12. The size of the space length x width is 184 x 292 cm.
13. If you accidentally fall, you only have to pull the red cord. You will hear an alarm sound. One of our employees will come to you immediately. They have an emergency key with which they can unlock the toilet door and assist you.
14. There are two elevators in our hotel. If you book room 127, you can go to the first floor with one of the two lifts.
15. This elevator is located in the hall at the backside, near the public desabled toilet. Door width 89cm. Width X Length (138 cm X 170 cm).
16. The other lift is located in the central hall.
17. Lift on the first floor.
18. Room 127 has a sleeping area and a sitting area and is very spacious.
19. If necessary, we can add a separate bed for you, if desired. Special beds are also possible here.
20. In the sleeping area we can raise your bed by placing an extra mattress on it.
21. The switches and sockets are easily accessible at a suitable height here.
22. If desired, we can hang a "parrot" above your bed. For this we have installed a separate "eye".
23. The bathroom has a "back" drain, so you can easily get under the sink.
24. The bathroom has a separate shower and a separate bath.
25. This bathroom (127) has a small elevation to the shower. The room on the ground floor (2) is "tiled".
26. There are brackets next to the toilet that you can fold in and out. There is also a bracket in the bath.
27. The shower also has a shower chair. You can easily stand next to the shower with the wheelchair.
Extra information:
Our hotel has two adapted rooms.
(room 2 + 127)
The breakfast room, meeting rooms and banquet rooms are all on the ground floor and are easy to reach with a wheelchair.
Our restaurant "De Heeren van Slenaken" can be reached via the terrace.
If you have special dietary requirements, let us know well in advance, we will take this into account.
If you need extra tools we can order these for you. These will be delivered prior to your stay.
Afterwards we will put it back and we will contact the company so that they can pick it up.
The additional costs will be charged to you.
If you wish to make a reservation, please contact us by telephone, as these rooms are very popular and therefore not always available.
These rooms can only be booked on request
If you have a question or remark, please send us a message.
Room 2
Ground floor, located at front.
Width of the entrance door: 90 cm
Width bathroom door: 80 cm
Surface including bathroom: 28 m2
The bathroom is similar to room 127 but this room does not have a shower tray.
Separate shower and separate bath
Brackets next to toilet
Shower chair
Bed can be raised by extra mattress
No extra beds possible
No "parrot" possible
Has a balcony, not accessible for wheelchair
Air conditioning
Room 127
First floor, located at the backside.
Width of the entrance door: 90 cm
Width bathroom door: 90 cm
Surface: 35 m2
The bathroom is similar to room 2, however, this room has a shower tray with low uprising (2 cm).
Separate shower and separate bath
Brackets next to toilet
Shower chair
Bed can be raised by extra mattress
1 extra bed possible
"Parrot" possible
No balcony
No air conditioning
This site has been designed by Compres Media System Maastricht, photography (mainly) © Jeroen Kaasenbrood. Copyright Hotel Slenaken.